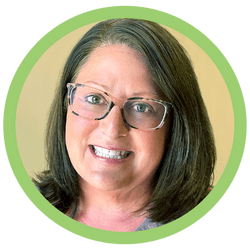 Marti Beard
Vice President of Early Childhood Programs
Marti Beard joined Nebraska Children and Families Foundation in June 2017 as the Associate Vice President for Early Childhood Programs. Her primary role is to provide technical assistance, connections, and resources to the communities participating in Nebraska Children's early childhood initiatives.
Previously, Marti spent nearly 25 years at CEDARS Youth Services in Lincoln, where she worked in several capacities, including early childhood teacher, center director, and Director of Service Delivery. Her experience includes licensure and accreditation, financial development, program development and startup, oversight of program budgets, and management of contracts and strategic partnerships.
In addition to her professional positions, Marti has served on several local, regional, and state boards concerning children, youth, and families, and she continues to be very active in early childhood and child welfare work. She also helps out on her family ranch in the Sandhills of Nebraska.
Marti holds a Bachelors degree from Nebraska Wesleyan University in Social Work and Psychology. 
---
Catie Ganzel
Administrative and Logistics Coordinator
---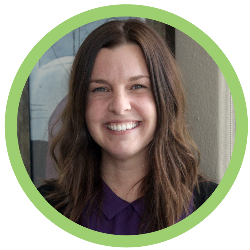 Rachel Sissel
Associate Vice President of Early Childhood
Rachel joined the Communities For Kids team in October 2019. She holds a graduate degree in Community Counseling from Chadron State College and holds undergraduate degrees from Doane College in Organizational Communications and Political Science.
Rachel has worked collaboratively throughout the Nebraska panhandle specifically focused in areas regarding early childhood education and family strengthening initiatives. She has pursued training in the internationally recognized Circle of Security Early Intervention Program becoming a Parent Facilitator and serves as Vice President of the Panhandle Partnership. Professional interests include serving rural populations, serving our most vulnerable populations, community development, and collective impact.  Rachel has lived on a small farm in Garden County for 10+ years, with her two sons, Alex & Mac.
---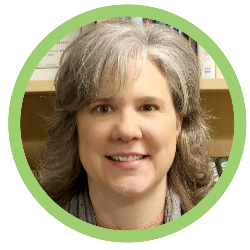 Jackie Farrell
Associate Vice President of Early Childhood
In January 2020, Jackie joined Nebraska Children as an Assistant Vice President of Early Childhood Programs with the Communities for Kids initiative. Previously Jackie was Economic Development Coordinator/Chamber Director in Schuyler and also has many years of experience in Nebraska's and Texas A&M Extension. Jackie holds a Bachelor's degree in Family and Consumer Science and a Master's in Leadership Development, both from the University of Nebraska–Lincoln. Jackie lives on an acreage northwest of Schuyler, Nebraska with her husband, Jarrid. Jarrid and Jackie have one son, Zane. Her son is one of the biggest reasons Jackie is passionate about the importance of quality early childhood development and care in rural communities.
Jackie has a long history of working with Nebraska Children with Community Well-Being in Platte-Colfax Counties and oversaw the Communities for Kids work in Schuyler.
---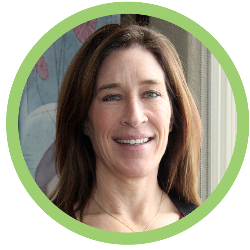 Shonna Werth
Assistant Vice President of Early Childhood
Shonna lives at Johnson Lake, Nebraska with her husband, Lance.  For the last 14 years, Shonna worked in Central and Western Nebraska with licensed child care providers as a Child Care Inspection Specialist for the State of Nebraska, DHHS, Division of Public Health, Children's Services Licensing.  Shonna has led the Communities for Kids work in the Lexington area with a focus on early childhood workforce, quality building, and increasing capacity for low-income families. 
 
Prior to working for the State of Nebraska, she worked in the mental health field for 10 years in Kansas.  Shonna graduated from Fort Hays State University with a bachelor's in Psychology. Lance and Shonna have two adult children: Andrea, who is a middle school teacher in Texas and Christopher who is in the US Marine Corps.
---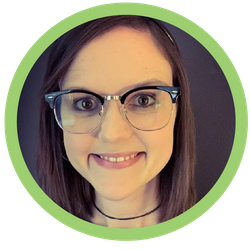 Noelle Wegner
Assistant Vice President of Preschool Development Grant / Communities for Kids +
Noelle oversees multiple grant-funded projects and the coordination of internal and external partners of the Preschool Development Grant.  Noelle joined the team in June 2020 after serving in various child welfare roles in her career in both the public and private sectors and is so excited to be a part of the Nebraska Children and Families Foundation team.  She is passionate about improving the lives of Nebraska kids and brings her extensive experience in system oversight, meeting facilitation, data, and child advocacy.  
Noelle graduated from Nebraska Wesleyan University in 2009 and met her husband Elliott in 2011. Noelle and Elliott were married in 2015 and are proud parents of two fantastic kids, Frankie and Louie.
---
Lindsay Bartlett
Assistant Vice President of Preschool Development Grant / Communities for Kids +
Lindsay Bartlett joined the C4K+ team in October, 2020 where she will support communities with enhancing their tools and resources to provide child care opportunities for children and families to prosper where they live, work, and play. She threw herself into the world of early childhood during her time as Director of Community & Learning for Lincoln Children's Museum where she woke each day to ensure every child and family had access to the Power of Play. Lindsay lives in Lincoln with her husband, two daughters, and many pets. Before her work in early childhood, she worked in the arts and still maintains a private flute studio.
---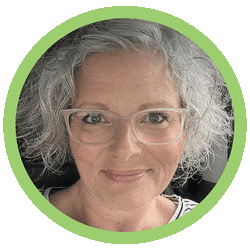 Melissa Polinoski
Assistant Vice President of Early Childhood
Melissa began her career in education, and was a certified public-school teacher for 18 years, where she worked with grades Pre-K through twelfth grade in the areas of Art Education, High Ability Learning, Speech, Drama and S.T.E.A.M.  She transitioned from teaching to small business ownership and eventually served as the Early Childhood Community Coordinator for Atkinson. In her spare time, Melissa enjoys gardening, antiquing, being in nature and artistically creative endeavors. Spending time with her family, including husband Jeff, son Caleb and many fur babies is an important part of her life. Her life's work is to be connected to people and create meaningful relationships.
Email Melissa
---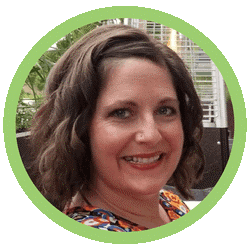 Kara Nickel
Procurement Administrative Coordinator
Kara started with Nebraska Children in June 2022 as the Procurement Administrative Coordinator and joined a team of dedicated individuals. Her goal is to work collaboratively with her team to provide opportunities for communities to engage in the creative process of implementing systems and structures that create positive change for children and families in Nebraska.
Prior to her time with Nebraska Children, Kara worked managing homes and compliance requirements in affordable housing in the Low-Income Housing Tax Credit Program. She wants to continue to be of service to Nebraska families and communities in a meaningful way.
Originally from Omaha, Kara attended UNL and earned a degree in Secondary Education. She currently lives in Lincoln with her spouse and two lovely children. She enjoys learning new things, catching a nap whenever possible, garage sales, spending time with friends, baking, exercising, travel and podcasts.
Email Kara